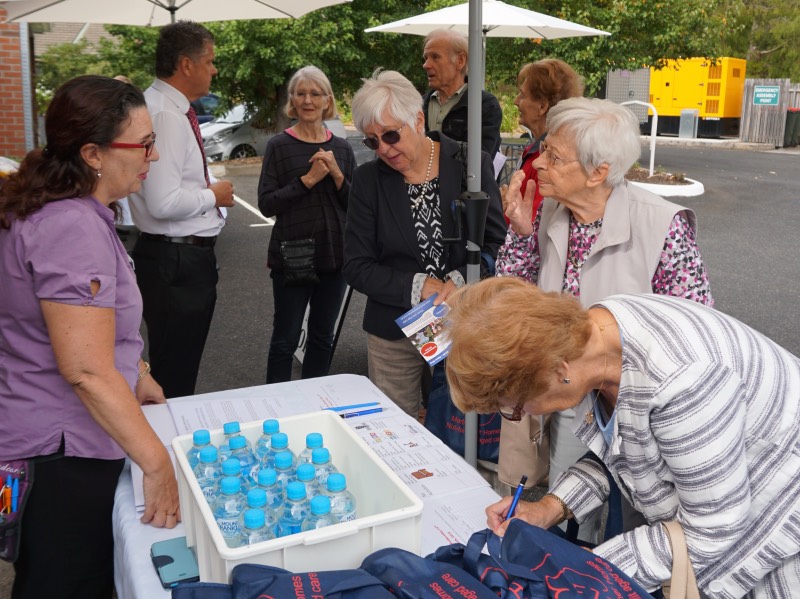 German Week at Martin Luther Homes
It was a first for all, when the Australian-German Welfare Society announced that a German Week will take place in March. After successful launches in Brisbane and Sydney, it was now Melbourne's turn to showcase some of the many great organisations and clubs that represent the German community in Victoria.
Without hesitation, MLH CEO Birgit Goetz decided to participate in the event by organising an open day at the picturesque Boronia site, in Melbourne's outer east. Although the short notice and the mid-week timeslot for the open day presented a challenge, staff, management and residents pulled their resources together to put on a great event and friendly reception for locals, potential staff members and, most importantly, future residents.
Customer Liaison Officer Evelin Martin was not only happy with the public's interest in everything MLH has to offer, but she was also particularly thrilled about the "quality" of the visitors on open day. After only a few tours of the facilities, Ms Martin confirmed that up to two independent living units were already spoken for by lunch time.
To find out more about Independent Living at MLH, click here or call 9760 2100.
However, the open day as part of German Week did not only attract visitors who were interested in making the beautiful retirement village at the foothills of Mount Dandenong their future home, but also a media representative, who covered the event on behalf of national broadcaster SBS.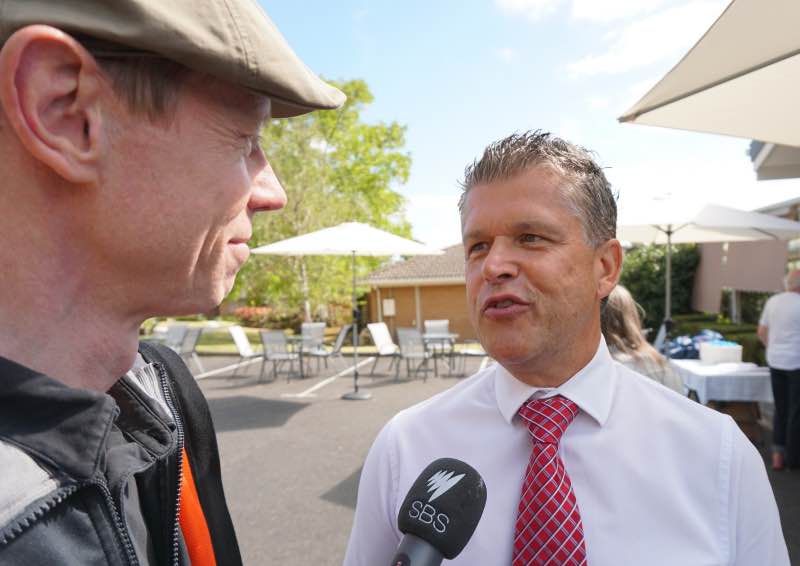 Reporter André Mathias spoke to residents to find out why they chose to spend their retirement at this unique place that is more like a village than a conventional aged care facility. The journalist also spoke with General Manager Ralf Pelz, who told him that his new role at MLH is a new challenge that he particularly enjoys, due to the location of his new workplace and its open-minded multicultural nature.
Although the open day 2018 went by much too quickly, the week of excitement continued at MLH with a special visitor from Canberra. German ambassador Dr Anna Prinz paid the home a visit to meet, among others, resident Clara Werner, who will turn 102 years of age in May, and who still enjoys her daily life in her own unit, surrounded by friends and like-minded neighbours.
However, in addition to her official representative duties, Dr Prinz didn't shy away from joining in a lively sing-along with Pastor Christoph Dielmann, who put together a musical journey through Germany. In addition to German folk classics, English chants could also be heard across the centre, including the all-time favourite 'when saints go marching in'.
MLH's participation in Melbourne's inaugural German Week was a successful event that brought together residents, staff, and the wider community for two joyous events. MLH CEO Birgit Goetz confirmed that this first instalment will surely be followed up by another event in the coming years.