Events
Martin Luther Homes opens its doors to the wider community frequently. We have organised public events such as Oktoberfests, Open Days, concerts, and, as widely publicised, our 50th Anniversary in 2019.

We are a joyful bunch at Martin Luther Homes, or, as our German-speaking founding fathers and mothers would say "Wir feiern die Feste wie sie fallen", which loosely translates to, whenever there is a reason to celebrate, we will celebrate it!
As an organisation that is proud of its Christian roots, we do dedicate extra time and resources to celebrate Easter, Christmas and other Christian holidays in a very special way. This does not only involve our Activities Team but also the churches we are affiliated with, as well as other community organisations and schools. Another big highlight during the festive season is to our own chapel on site that makes these holy days all the more remarkable occasions.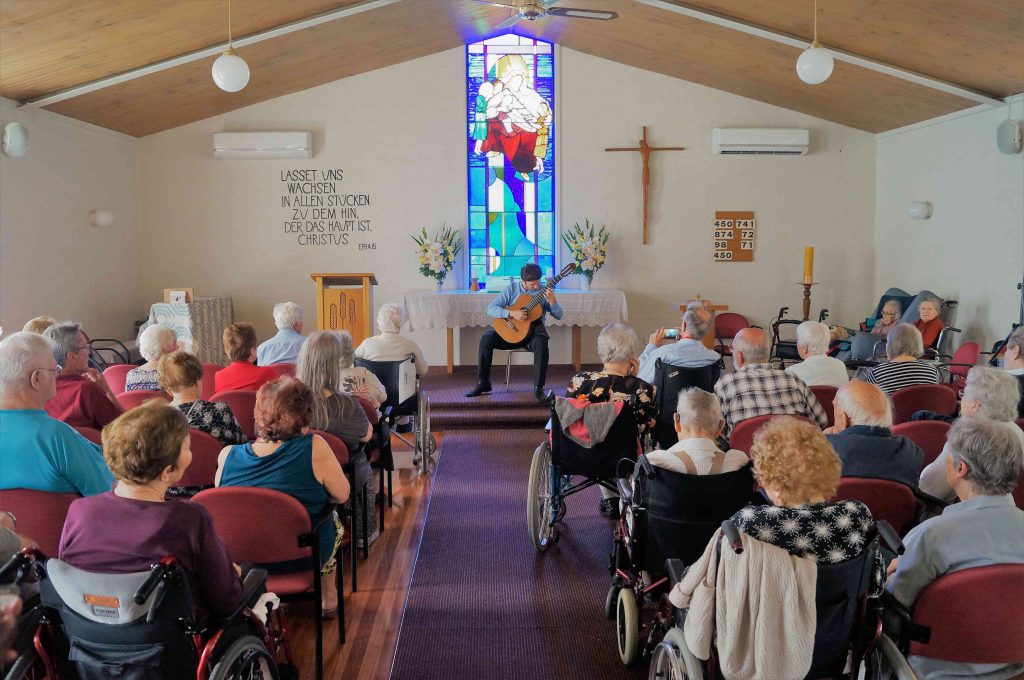 In addition to the Christian and Australian holidays, we also celebrate some highlights in the German calendar, such as Carnival, the Fall of the Berlin Wall, or "Erntedankfest", Germany's version of Thanks Giving.
We also celebrate our staff, who are doing a magnificent job, on a regular basis and on International Women's Day, all the females that make Martin Luther Homes such a special place to live and work.