Special Guests at our Retirement Village
In the middle of July, our residents from the Independent Living Units (ILUs) came together to meet with some special guests. Jackson Taylor (the local MP), Heather McTaggart (the manager of the Basin Community House), and Sally Clark (from the Knox City Council) visited our ILUs for an information session and morning tea. The meeting sparked a lot of interested and many residents of our retirement village came to talk to our guests.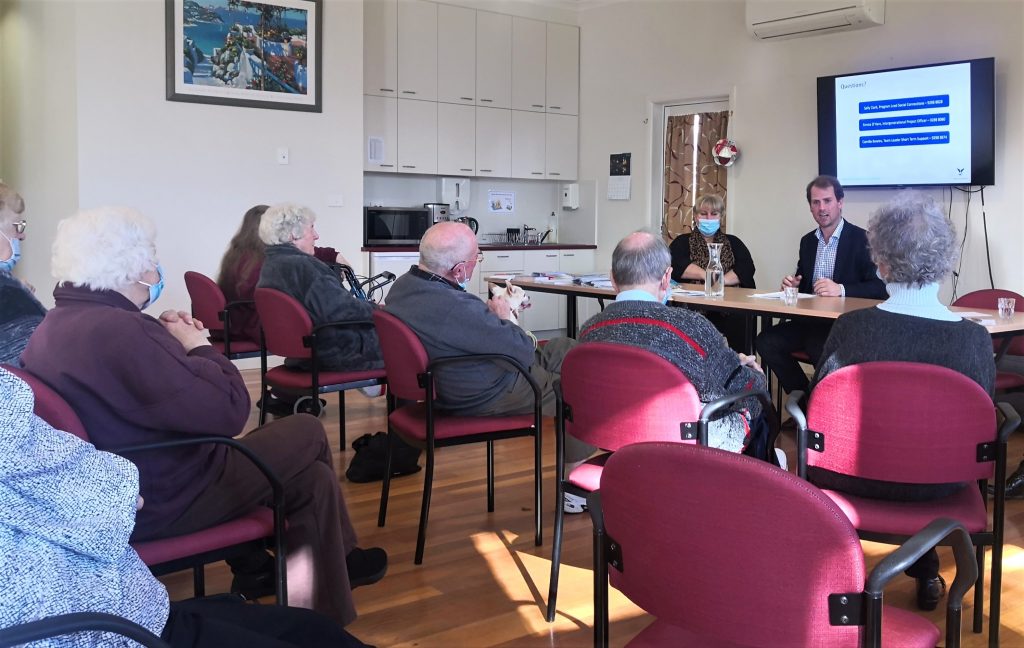 Heather introduced the 'Basin Community House' which is a local non-for-profit organisation that offers a variety of services and activities. Jackson briefly introduced the 'Knox U3A' (University of the Third Age) who is also running courses by and for senior citizen. Sally talked about services that the Knox City Council offers to senior citizen. Jackson also talked about his background and what got him involved in politics. He touched on some of the initiatives and programs the State Government is providing for seniors.
In the Q&A section of the meeting, our ILUs had the chance to ask Jackson, Heather and Sally some questions. Many residents took this opportunity to talk about different things that are on their minds. To round off the morning, everyone was able to mingle and talk to our three guests individually during morning tea. There was also plenty of information material to take away. All in all, it was a very informative and pleasant morning!