MLH Virtual Tour
Beginning of the year, we have received a significant government grant as part of a business improvement fund initiative. This grant includes the production of a 'virtual tour' of the aged care facility for our website.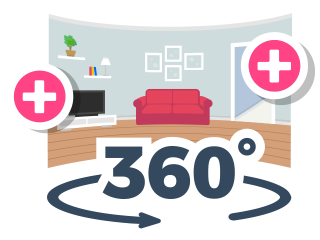 For anyone who is not familiar with this, a virtual tour is a sequence of panoramic images that are 'stitched' together to create a virtual experience of a location. The viewer can experience what it is like to be somewhere they are not. This means, that interested people and future residents can visit Martin Luther Homes virtually to get a first impression of our facility.
This technology is cutting edge and we are very excited to commence this project. It will include having a film crew on site for about a week who will take pictures of the facility and the individual rooms. This will take place at the end of March.
We are going to photograph as many rooms as possible. We will remove all personal pictures from the rooms to ensure the privacy of our residents. After photographing the room, we will put the room back to its original state. No residents will be photographed. We will not photograph rooms of palliative residents. The same goes for rooms of residents where the resident or their family expressed that they do not wish for the room to be photographed.
Please get in contact with Marlene (our People, Culture & Communications Officer) if you have any questions about this project. You can contact her at marlene.franke@martinlutherhomes.com.au.
Rest assured, we will keep you updated about this project!