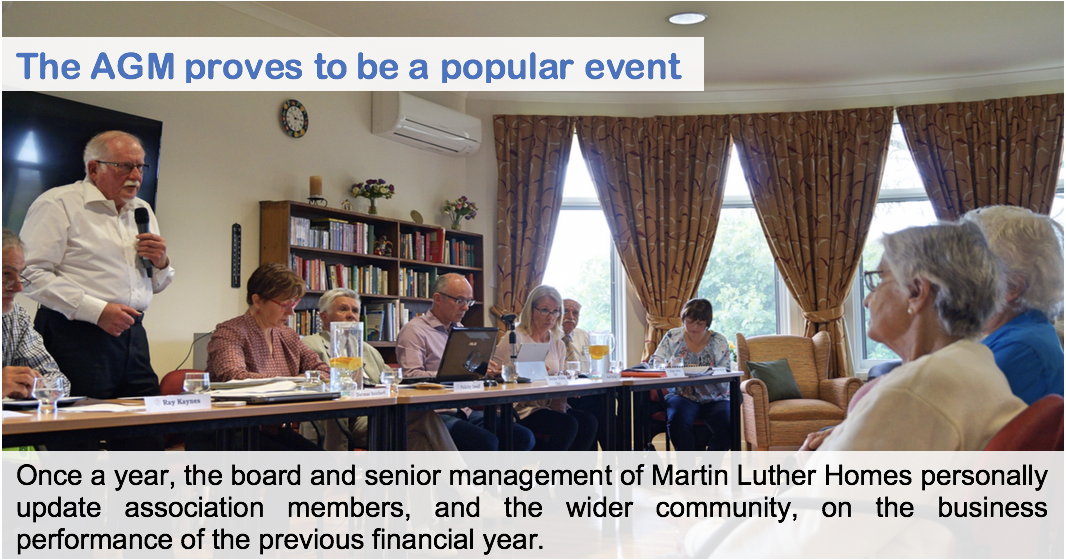 Martin Luther Homes — AGM 2018
We would like to thank everyone who has attended this year's annual meeting. Our board and management truly value your input and feedback that helps us to make Martin Luther Homes an even better place to retire.
If you are an association member and you are interested in our responses to questions raised during the AGM, please do not hesitate to contact reception, in order to collect a hardcopy version of our responses.
Again, thank you very much for your support over the years!