Bunnings Sausage Sizzle and Easter Raffle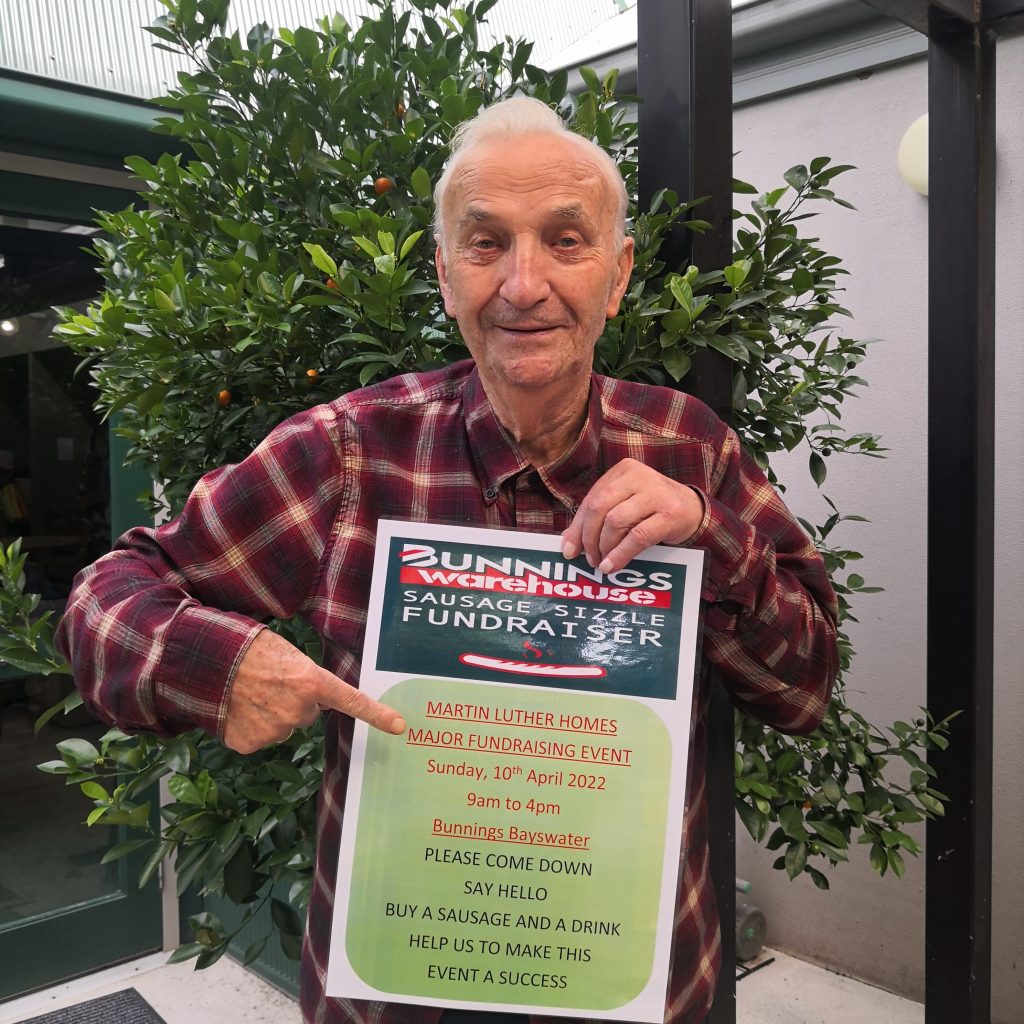 After a couple of attempts last year that had to be cancelled due to lockdowns, we are finally taking part in the Bunnings Sausage Sizzle. Our staff will be behind the BBQ on Sunday, 10th of April from 9am – 4pm at the Bunnings in Bayswater.
We invite you to come by that day, say hello and get yourself a tasty sausage or two! The address is: 183/225 Canterbury Rd, Bayswater VIC 3153.
We are looking forward to seeing you there!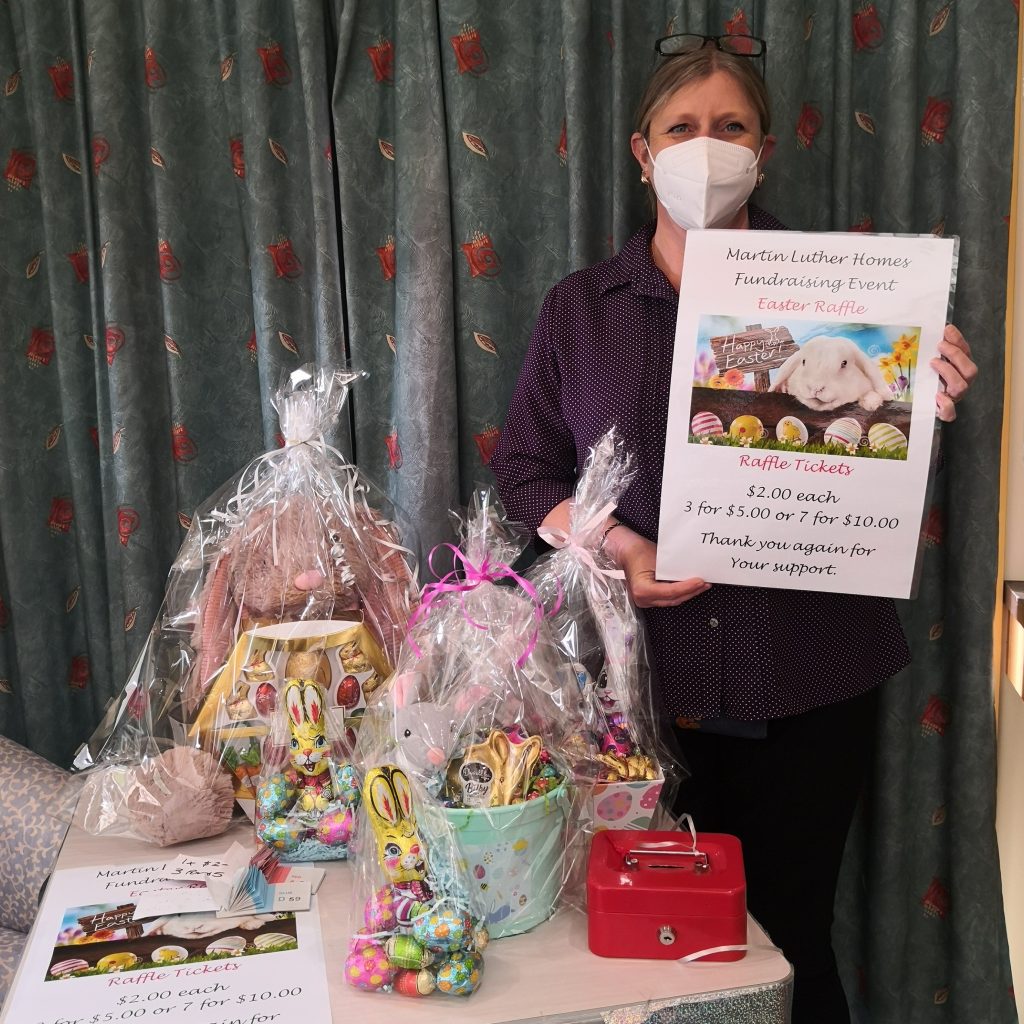 We are also currently running our Easter Raffle. If you would like to participate and try your luck, you can get your raffle tickets the next time you come visit your loved one. You find the tickets next to the check-in area at the Arcadia entrance and Cafe Jensen entrance. We will also bring some tickets to the Sausage Sizzle on Sunday.
The lucky winners will be drawn on Thursday, 14th. Good luck to all participants!
All money raised through the fundraisers will go, as always, towards our lifestyle program. If you have any questions about fundraising, please get in contact with Debbie, our Lifestyle Coordinator. You can reach her via phone at (03) 9760 2490 or e-mail at activities@martinlutherhomes.com.au.