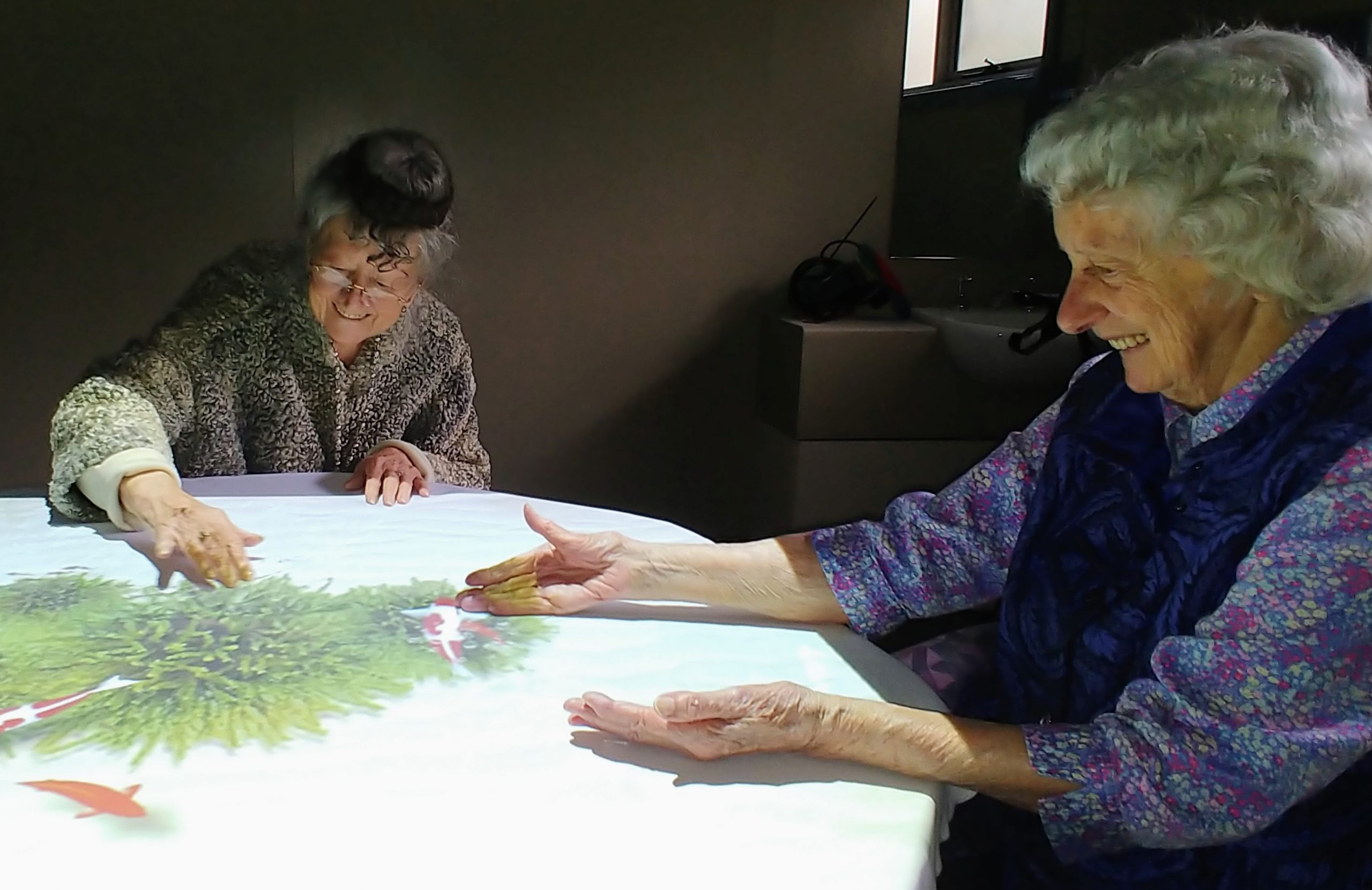 A shared Success Story
We are now the proud owners of a Tovertafel. It is a 'magic table' from Europe for which we have been fundraising during the pandemic. Coming up with 15,000 Dollars during times of uncertainty, and with no options of running any public fundraising events, was a great challenge. Together, we have overcome it.
The fancy projector is now in daily use and quickly has become an important part of our daily activities calendar. Originally, we thought that the magic table had been exclusively designed for people with dementia but as we have soon discovered, many other residents also enjoy playing games on it. Even our physios are using the projector now for some of their exercises.
"I just can't work out how it works but it is so fascinating!" Resident Janet
Whether you hit a mole on the head, chase butterflies around, work on a puzzle of Dutch masterpieces, or do a treasure hunt on a virtual beach, there is a game for everyone, no matter what the background or ability. Not a day goes by without our new 'magic room' lighting up, not only from the powerful bulb but also from the many smiles around the table.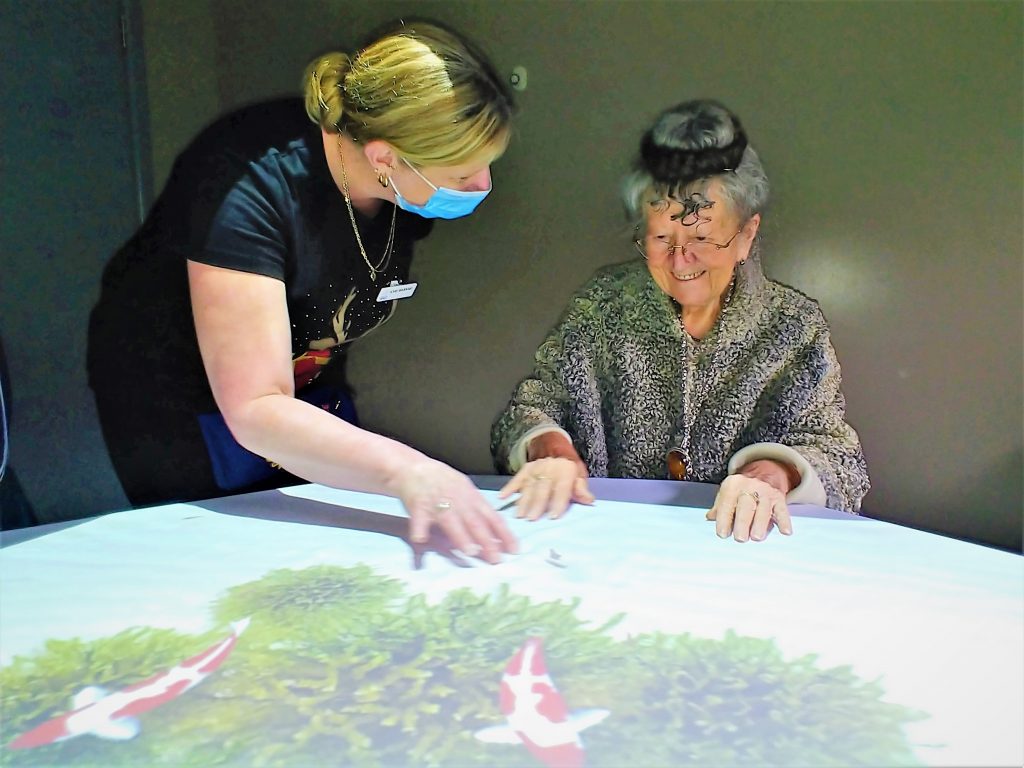 Martin Luther Homes would like to thank everyone who has donated to this worthy cause. We would also like to thank the team at Leef in Australia and our friends in the Netherlands who invented the Tovertafel and supported us with our fundraiser.